Lack of Listings Slowing Down the Housing Market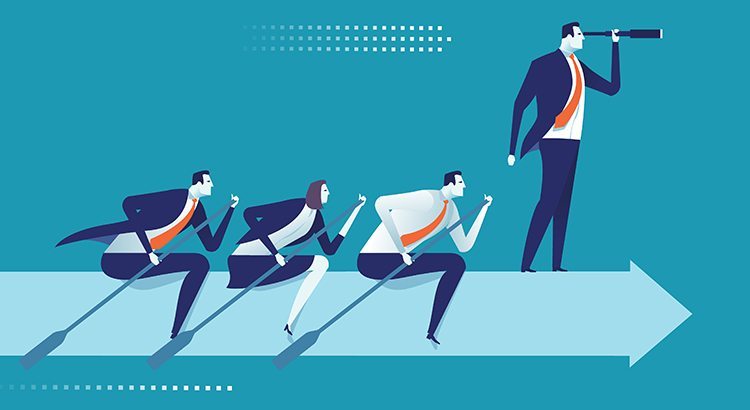 The housing crisis is finally in the rear view mirror as the real estate market moves down the road to a complete recovery. Home values are up. Home sales are up. Distressed sales (foreclosures and short sales) have fallen dramatically. It seems that 2016 will be the year that the housing market again races forward.
However, there is one thing that may cause the industry to tap the brakes: a lack of housing inventory. While buyer demand looks like it will remain strong throughout this winter, supply is not keeping up.
Here are the thoughts of a few industry experts on the subject:
Calculated Risk:
"Low inventory is probably holding down sales in many areas."
Capital Economics:
"A lack of housing inventory continues to drive developments in the market. As demand has slowly recovered, low inventory levels have weighed on home sales."
Frank Nothaft, Chief Economist for CoreLogic:
"Many markets have experienced a low inventory of homes for sale along with strong buyer demand… These conditions are likely to persist as we enter 2016."
Doug Duncan,Chief Economist at Fannie Mae:
"Several factors point to constrained housing affordability in 2016, particularly for first-time home buyers, including slow single-family supply response and limited inventory of starter homes on the market."
Lawrence Yun, Chief Economist at NAR:
"Sparse inventory and affordability issues continue to impede a large pool of buyers' ability to buy, which is holding back sales."
Bottom Line
If you are thinking of selling, now may be the time. Demand for your house will be strong at a time when there is very little competition. That could lead to a quick sale for a really good price.
What's next in your life?
Moving Up
Downsizing
Neither – simply have a property to sell
John is an excellent realtor! He was very kind, honest, professional and thorough throughout the entire process. My house sold within 24 hours. I highly recommend John Rice if you are considering selling your home!
My family and I were referred to John by my sister. ... I am not sure what we would have done without his help and guidance through both the selling and buying process...John is extremely professional, and you can tell that he loves his job and takes it very seriously. I would recommend him in a heartbeat!
It has been a GREAT experience working with the "Rice Team" while my wife and I were both selling our home and purchasing a new one. Great, because when working with them, they made us feel as though we were their most important clients. They were readily available when we had questions, which there were plenty, and they were very patient with us through the entire complex process of selling/purchasing our home, taking extra time to explain and making sure that we understood all of our options.
John Rice is the professional realtor you want in your corner when it comes to real estate investing. His experience, extensive contacts, and resources to get you into profitable deals makes him one of the best to work with in the real estate industry. We always use John Rice.
During the sale of our old farmhouse and purchase of a new property, John Rice was a skillful professional. His positive attitude was infectious and inspiring. He possesses a knowledge of the local market and industry trends that is encyclopedic. As a young physician, my schedule is very hectic. I am amazed at how quickly John was able to respond to my phone calls and correspondences at all times. He consistently answered any questions we had within a few hours (most often within minutes). He always made my wife and I feel like we were his only clients as he focused his attention on our sale. Of course, there are many Realtors who may share some of those aforementioned qualities. However, the thing that sets John Rice apart is his tangible desire to share in our vision and help us realize our family's dream. My wife and I always had the sense that from the first day we met him, John understood us and really desired to help us achieve those life-long goals. Needless to say, I now enthusiastically refer him to all of my friends and family. To any physicians or health-care professionals who are interested in moving their practice to our blossoming medical community in West Michigan, I urge you to contact John Rice and make him your ally too! Sincerely,
Joshua D. Vander Lugt, MD
Medical Director of Emergency Services / Spectrum Health – Gerber Memorial
It was a wonderful experience working with John. His professionalism, honesty, experience, and knowledge of the Grand Rapids market, helped us in multiple ways. John sold our home in one day, was honest about what we could expect from offers, and was spot on. As we progressed toward finding our new home, again, he was extremely knowledgeable about the neighborhoods, home values, and history of the homes. We are more than happy to say, that he helped us find our dream home within our budget! Anything I needed, he was there through emails, texts, or phone calls. He definitely put in a lot of work for us. Without a doubt, I will ask for his assistance again when the time comes. Thank you John!
"John really went to work for me. He SOLD my old home in 2 weeks and was patient with me as we looked for a new home. He really seems to understand the market and how to execute the whole deal. I would list with John in a heartbeat. If your considering buying or selling, John will make you very happy."
"When John Rice came to us our house had already been on the market for 2 years. We had almost given up hope of selling our house. Within 3 months John brought us two offers and our house was sold. He also helped us find our new house as well. We highly recommend John, whether your house is worth a little or a lot, John Rice will give you great personal and friendly service with the utmost professionalism."
John was very professional and a pleasure to work with. He is very knowledgeable about the real estate business. All of our questions were answered that arose during our buying experience and he kept us well informed of the next steps in the process. I would recommend him to all of my friends and family as the realtor to use for any real estate transaction whether it is buying, selling or even renting a home.
Having moved 600 miles away before listing my place meant I needed someone who I could trust to take care of getting my home sold. John and Ashley went above and beyond. They really surprised me. They took care of the details I would have never thought of and more. The research they did before the listing was excellent, without it I would have sold my house for a lot less than what it's worth. This was my third home and I can say that I have never had a better experience with a realtor. Thanks for everything!
Purchased and sold with John, he is: Professional, an extremely good communicator, precise, and acted on our behalf 24/7. He kept us up to date on listings for purchase and preparation advice for selling our home. He was knowledgeable about neighborhoods. Photography for sale of our house was impressive. We were appreciative of the guidance regarding making offers, inspections, when to list our home, writing contracts, detailed review and presentation of offers on our home and being realistic about our purchase of new home. Great experience, Great Realtor.
Dear John, I wanted to take a moment and thank you both for the professional way that you handled our listing. As you know our house had been on the market for a considerable length of time with a different realtor. Once we made the decision to switch realtors, Jason and I had told ourselves that we were going to interview many different realtors so we got the one that would be right for us. You were our first and only interview that we did. Your professionalism and amazing presentation blew us away and as you know we signed with you two on the spot. At the time of the listing it was early December and we all fully agreed that we needed to hang with this listing through the tough winter months and would really look forward to something positive happening in March. Within 5 days of signing with you, we had an offer and 3 weeks later, we were sitting at a closing table....Thank you again for helping us. Please know we will be referring you to anyone that is looking for a Realtor. Sincerely,
We chose John as our realtor...(h)e came to the listing appointment incredibly well prepared, had some great suggestions on better staging the home and followed through on every commitment. Even more important, we had a full price offer the first day on the market and ended up selling the house for about $10k above list price. I know it's easy to be pleased with and recommend a realtor when you sell above list, but John was thorough, professional, accessible and generally pleasant to be around. I would highly recommend John and his team to anyone with real estate needs.
I honestly can't say enough good things about John. He has helped my family buy two homes and sell one home, and each time he has been knowledgeable, responsive, respectful, and has taken care of everything that we needed. I would recommend John - and only John - to anyone looking for a realtor and I know that he will give them the same service that he gave to me
John helped us sell our house when we moved out of Grand Rapids 3 years ago and recently helped us purchase a new house when we moved back. He is very professional and knowledgeable of the area and market. I would recommend him to anyone looking to buy or sell.
The Rice team covered every angle to assure that the sale of our home took place in a timely and efficient manner, making this a pleasant experience.They were easily accessible and able to answer any questions that arose throughout the entire process. It was a great pleasure working with them and we will work with them again.
John is a very professional and thoughtful realtor! He has quickly become our family realtor and we have done several transactions with him. As a industry professional he always brings his "A" game whether it's helping me with showings, consulting on potential projects, or the phenomenal value he brings as a listing agent. I strongly recommend John Rice and his team.
Source: Michigan Real Estate News, John Rice Realtor Latest Real Estate News